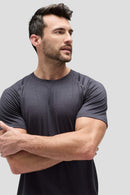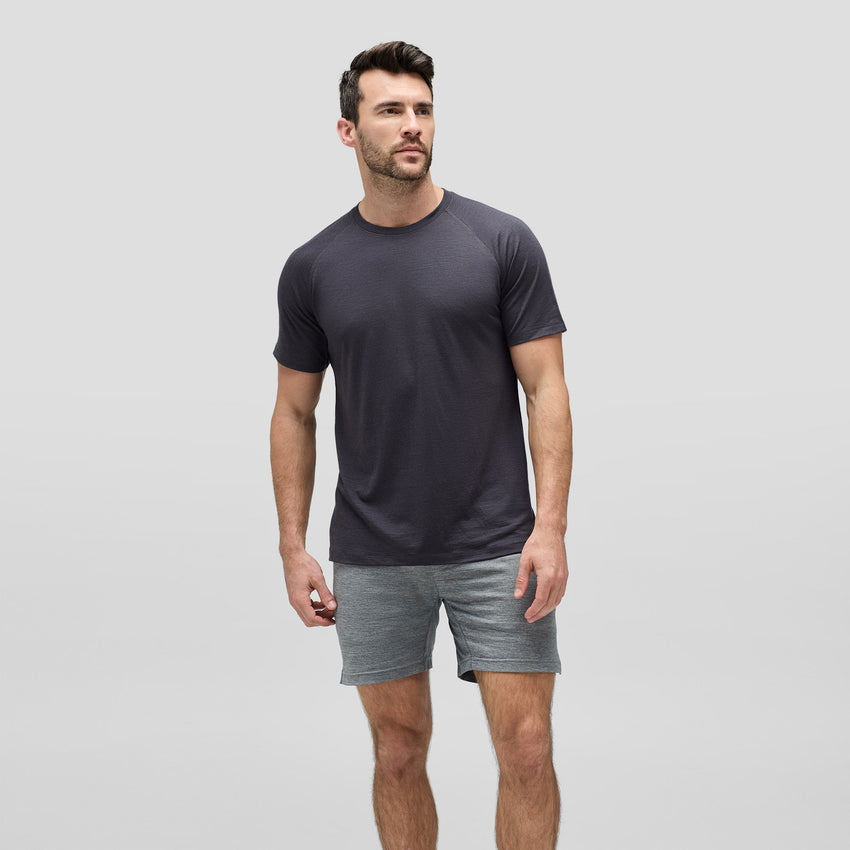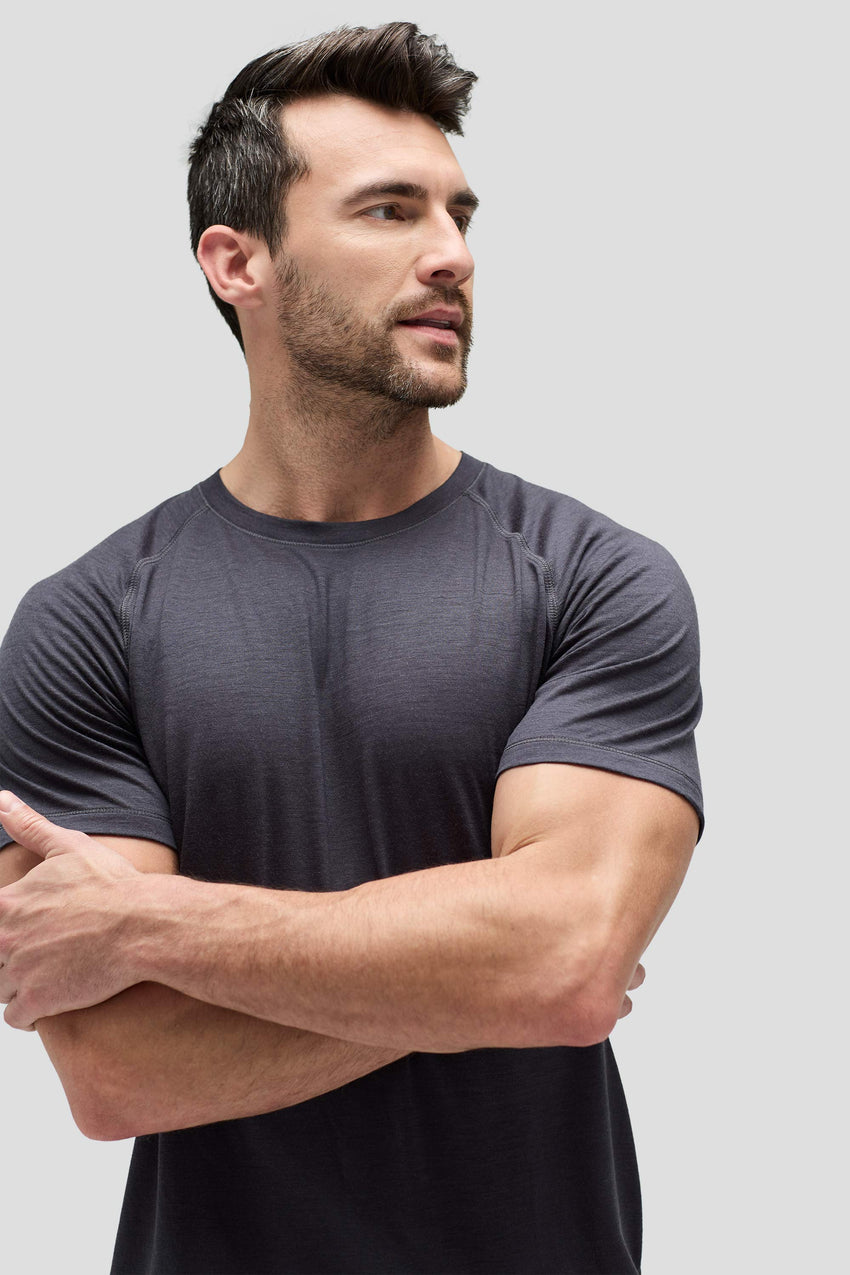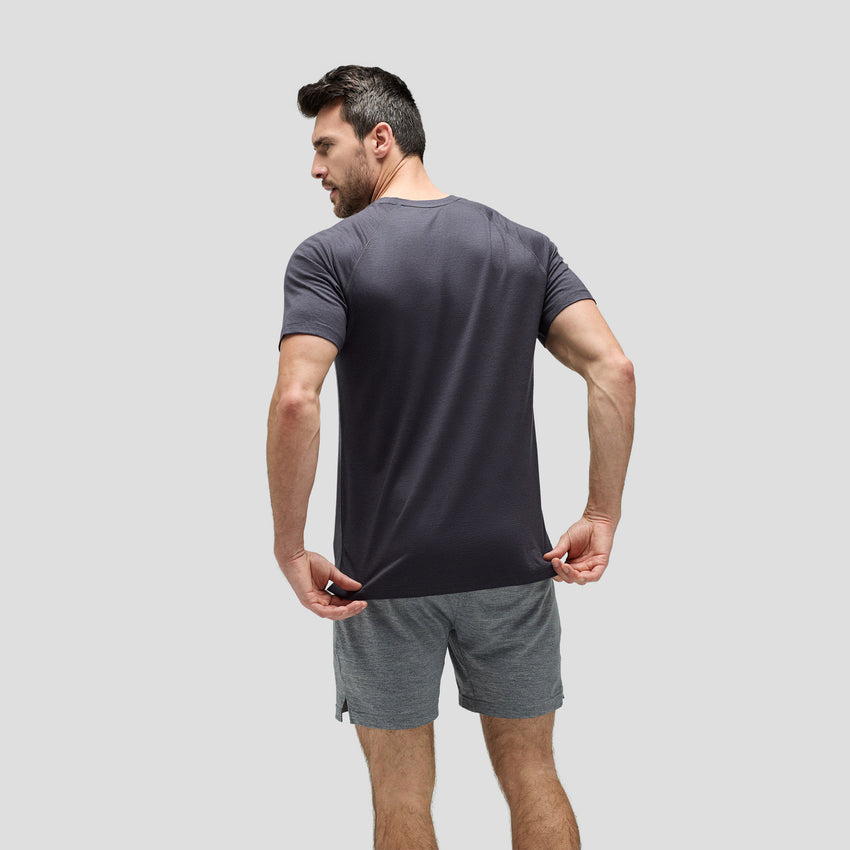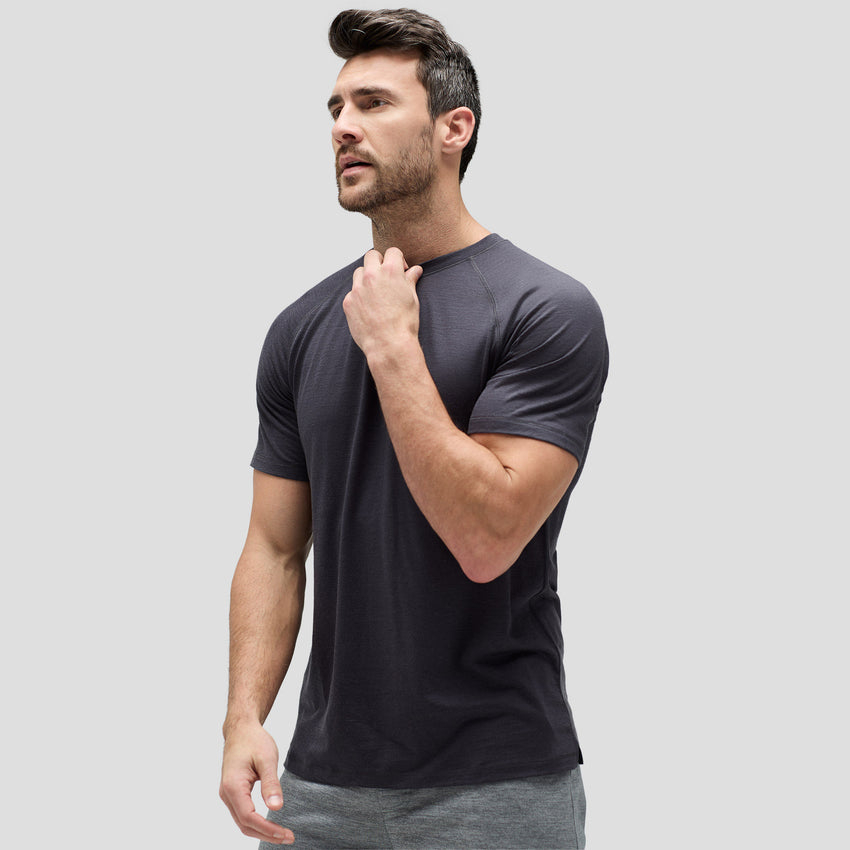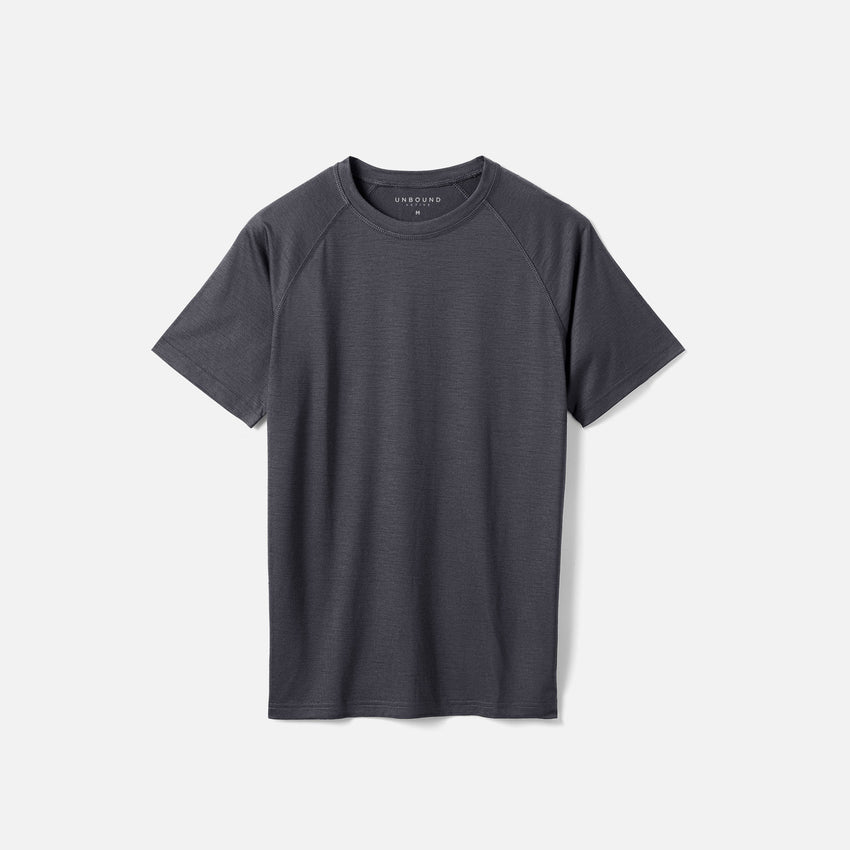 Pinch or double tap to zoom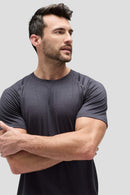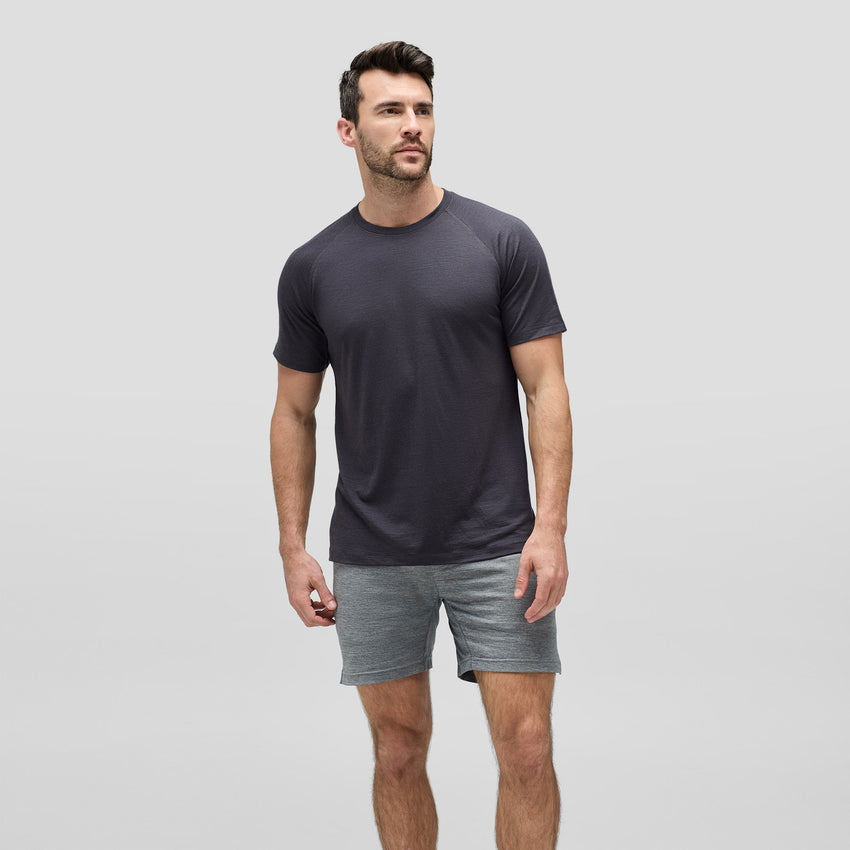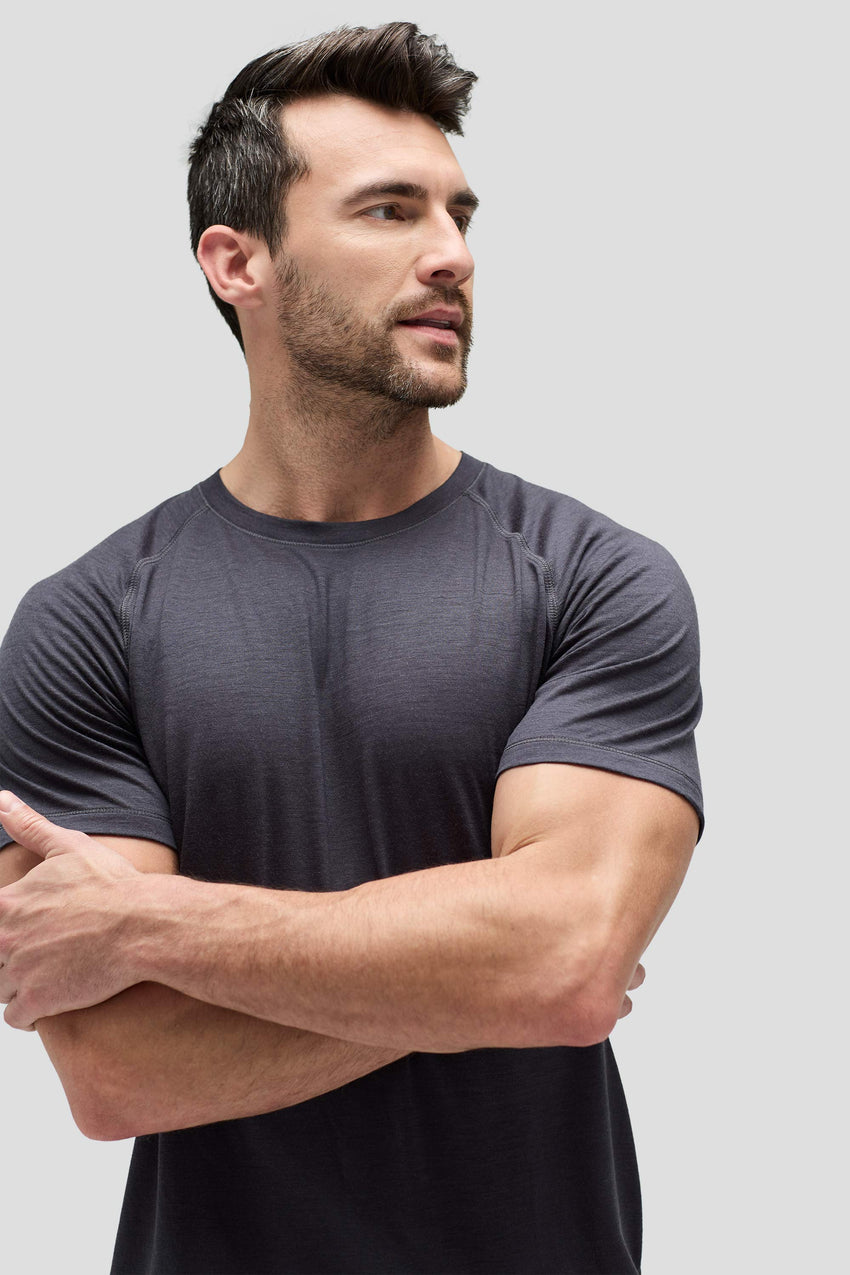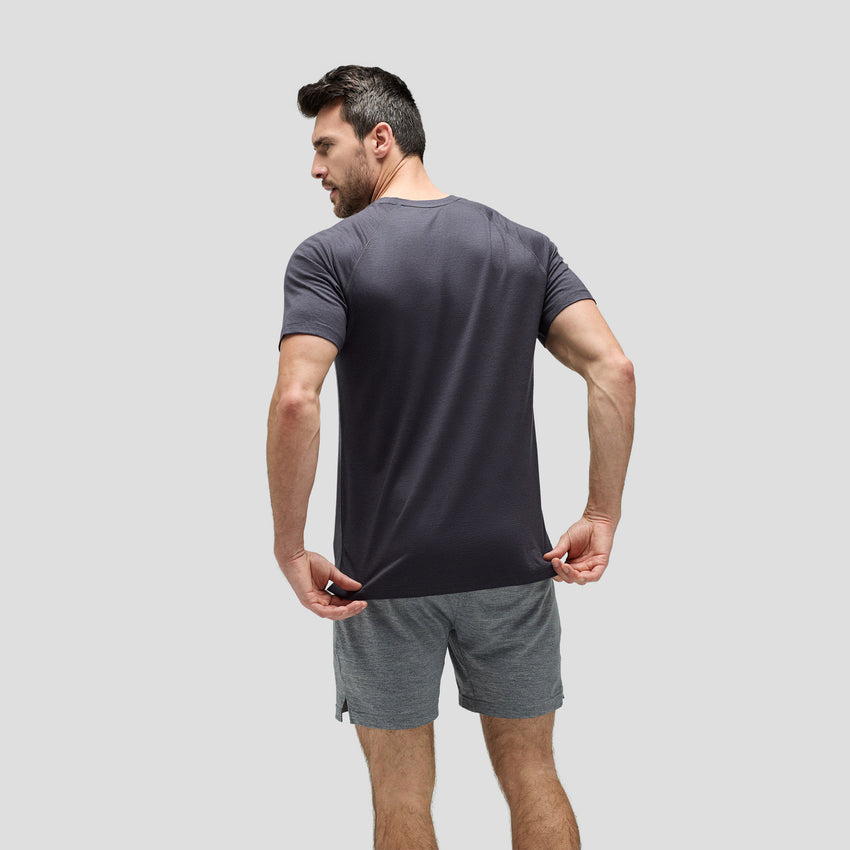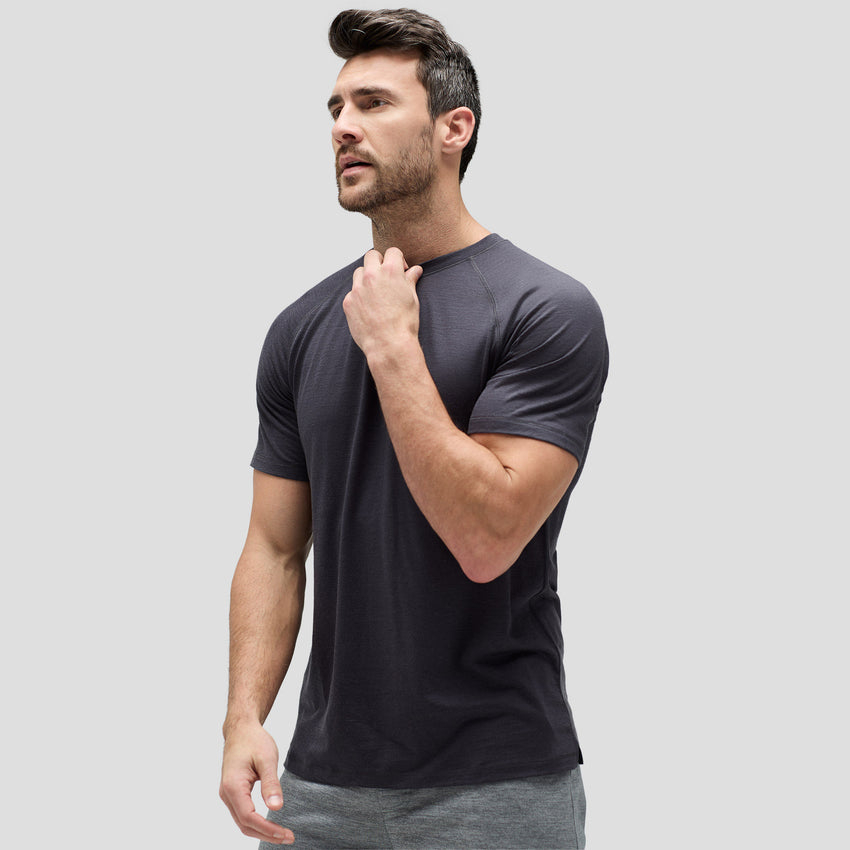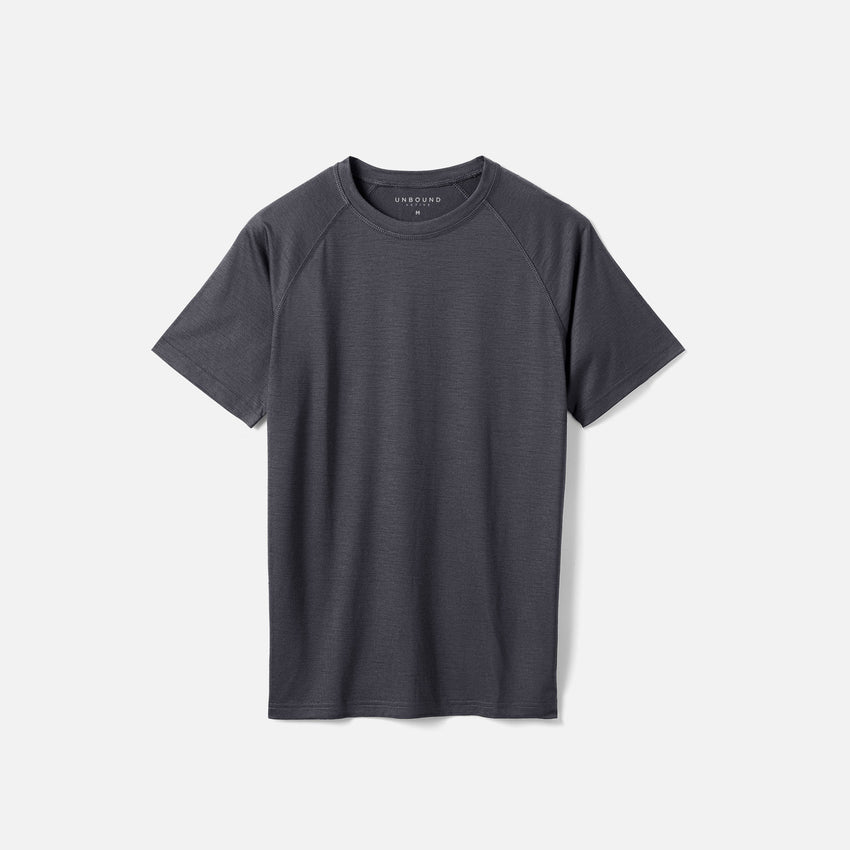 Pinch or double tap to zoom
Model Info +
Height: 5'11" / Chest: 40" / Waist: 32" (Wearing size L)
Men's Active Merino T-Shirt
Regular price
Sale price
$95
Unit price
per
or interest-free payments of $24 with
Thermoregulating Merino meets max breathability. This moisture-wicking, odor resistant tee is primed to help you pack light and stay fit.
Learn More
Why our
customers love us
Odor Resistant

Fast Drying

Wicks Moisture

Light & Breathable
Machine wash warm gentle
Wash with like colors
Do not bleach
Lay flat to dry
Iron in low temperature
Do not dry clean

THE ONLY WORKOUT TEE
YOU NEED TO PACK.
Thermoregulating fabric feels cool on the skin, no matter your workout intensity.
Clean-lined, slim-fit style with no flashy logos.
Flatlock seams and a tagless back deliver a friction-less feel.
Merino wool's antibacterial properties means minimal washing.
Won't smell after weeks of wear, unlike cotton and synthetics.
"The perfect T-shirt can see you through almost any situation, and Unbound makes a strong bid for the title with their chic merino designs."
"This shirt is capable of handling just about any terrain... This is the go-to shirt for everything from the trail to the beach to the bar for happy hour."
"I may hold off on washing this T-shirt for another few weeks. It miraculously looks (and smells!) like it was just cleaned."
"These tees have a sophisticated European elegance to them, thanks to both the material and design. Just looking at them makes you feel chic."
"Between the flattering fit and the classic style, it's a great option for travel."
TRAVEL READY,
JUST LIKE YOU
Unbound Active makes checked luggage a thing of the past. Just one set of gear will get you through every run, rep, and bootcamp without needing a wash.

THE MERINO FEEL
Start sweating in synthetics and you're in for a clammy, sticky experience. Merino's moisture-wicking properties help you stay dry, fresh and feeling your best from start to finish.

Eric Stoen
Unbound Merino's shirts are absolutely perfect for travel – good in every situation. They've simplified my packing so much that I'm now a carry-on traveler for the first time in my life!
Eric Stoen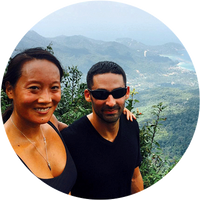 Jonathan Goodman
Having an every day outfit I feel good in reduces cognitive fatigue and allows me to put all my focus on the people I love and the things I want to accomplish.
Jonathan Goodman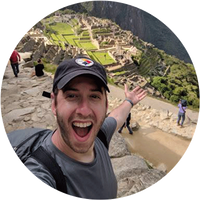 Eric J.
There was no way I could have possibly traveled as lightly as I did without my Unbound Merino gear. I still can't believe that these clothes feel so good and really don't smell after so many days worn consecutively. It's just awesome.
Eric J.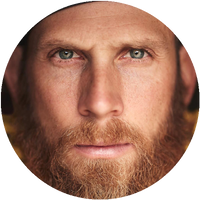 James "Iron Cowboy" Lawrence
Unbound Merino performs as promised, and has totally simplified how I pack when I travel the world. The shirts are AWESOME and the underwear feels like having your balls cradled by the hands of angels.
James "Iron Cowboy" Lawrence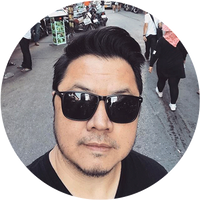 Ken S.
I've worn one Unbound Merino T-shirt for most of the 18 days I've been traveling through Hong Kong and Thailand. Super impressed that this shirt does as promised, it doesn't smell at all despite no washing.
Ken S.

Perfect for Travel
YOU'LL PACK LIGHTER
With clothing that doesn't smell after every use, you can pack less, allowing you to ditch the suitcase and travel with just a small backpack.
YOU'LL SAVE MONEY
These days, most airlines are going to charge you for anything other than a carry-on. Start packing lighter and doing less laundry, and save your money for the real experiences.
YOU'LL SAVE TIME
Never check luggage or worry about airports losing your stuff. With fewer but better clothes you'll blaze through airports like a seasoned pro.