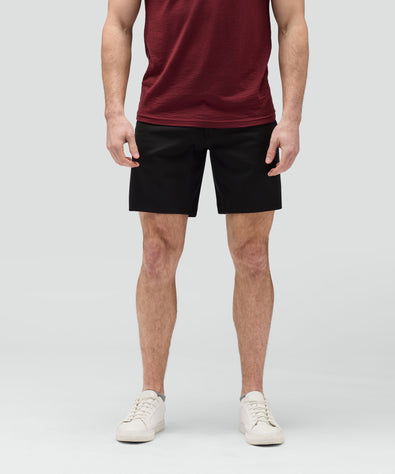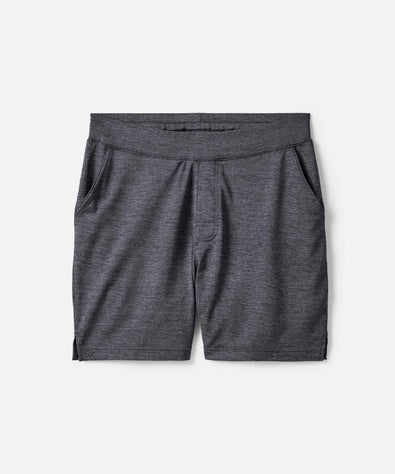 Breathable and Stylish Merino Wool Shorts
Look great and stay cool in the warmer weather with men's Merino shorts for travel and everyday wear. When you're looking for clothes that are airy and breathable but keep you looking your best no matter the weather, our Merino wool clothing is the answer.
From men's casual shorts to button-ups shirts to Merino wool sweaters, there's something for all seasons. Merino wool is both breathable and insulating. It helps you regulate your temperature in hot and cold weather, maintaining a level of comfort while wicking away sweat to stave off dampness and odors. For beautiful summer days, our fast drying Merino wool shorts keep you cool and dry.
Merino Wool Shorts for Every Summer Day
Superior performance meets classic style in these casual Merino wool shorts. They'll fit right into your everyday wardrobe and keep you comfortable in the hottest, most humid climates. Hate the damp feeling you get after taking a walk or biking in the sun? In peak summer, you can wind up sweating just waiting for the bus. Merino shorts are fast drying and wick sweat away like no other material can. They're are made for active commuters and anyone trying to get around the city on hot, sunny days.
Pack Light for Your Next Trip
Merino wool is a favorite with travelers, vacationers and backpack adventurers because it's easy to pack, durable and you can get away with skipping laundry for days on end. All of our clothes are built to last. Yarn, fabric, stitch and cut are all meticulously chosen to stand up to the stress of continual use.
When you're traveling light, you want to minimize how many changes of clothes you're bringing. As any experienced traveler knows, the stress of continual wear can cause rips and tears, not to mention odors. That's what makes Merino wool so popular with travelers. It's designed to be worn day after day. And with the combination of style and comfort found in these Merino shorts, you won't want to change.
The Benefits of Wearing Merino Shorts
The unique qualities of Merino wool make it an exceptional material for both travel and everyday life. It stands up to the rigors of any situation and can make your day in any kind of weather more comfortable while looking and feeling stylish.
Merino wool dries fast and is water-repellant, which is a great quality to have when you're working up a sweat or you get caught in a sudden rain shower. Whether you're hiking a trail or just out in the city, fast drying materials keep you more comfortable and feeling fresh throughout the day. Merino shorts are ideal for hot summer days.
It also doesn't smell, making these men's Merino wool shorts the ideal travel item. When you're traveling and on vacation, taking the time to do laundry isn't high on your priority list. That's what makes these the best men's shorts for your next vacation. Another advantage for frequent travelers is that Merino shorts don't wrinkle. Stuff them into your backpack without a care in the world!
Read More