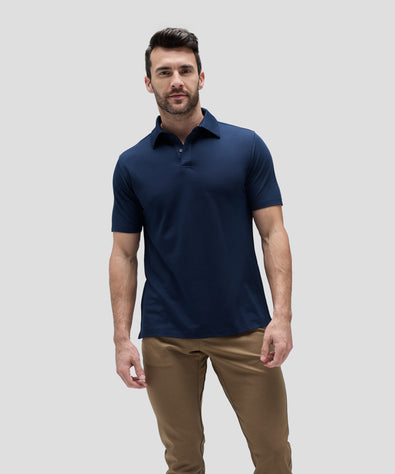 Regular price
$0
Sale price
$120
Unit price
per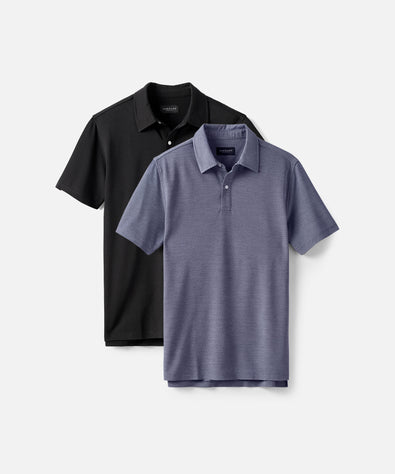 Merino Wool Polo Shirts for Everyday Wear
Enjoy the timeless fashion of polo shirts made from premium Merino wool. This durable and resilient material works for all weather and occasions, and now you can wear it with class and style.
Merino polo shirts are the perfect choice for everyday wear. They're odor resistant, help regulate your temperature in all conditions, dry quickly, and don't wrinkle. Unlike cotton, renewable, biodegradable wool won't cling to moisture. Stay fresh and comfortable no matter where you go! Our men's Merino polo shirts add an impeccable sense of style to our comfortable, long-lasting line of premium wool clothing.
Pack the Perfect Travel Wardrobe
Can't wait for your next trip? Don't forget to pack your Merino wool polo. It's the perfect addition to your suitcase alongside other travel essentials like our Merino wool hoodies and sweaters. If you love to look your best even when you're on the road, throw in a couple of Merino wool button-downs to make sure you've always got the right outfit for a night out or business meeting.
Merino polo shirts are stain-resistant and have anti-bacterial qualities that will prevent odors. When you need a garment that can give you multiple uses before it needs a wash, you can't go wrong with a Merino wool polo.
Versatile Clothes and Quality Material
The Merino wool polo is one of the most versatile garments in your wardrobe. You can easily dress it up or down as the occasion requires. From business casual at the office to a relaxed but cool look, you can get a lot of mileage out of that perfectly fitted Merino polo shirt.
Merino is also a uniquely breathable and porous material that makes it suitable for all weather. Merino wool regulates your temperature whether it's hot or cold. A base layer like a Merino wool polo will help keep you warm in the colder months, and it can be all you need on a hot summer day.
Yes, wool is the perfect material for summer. It's fast-drying and rapidly wicks sweat away from your body. The material doesn't soak up moisture and instead helps it evaporate away. Your Merino wool polo shirt will keep you feeling fresh and dry all summer long. Multiple layers won't interfere with wicking either. Each layer moves moisture outward—no need to worry about sweating under several layers during the winter. You've never looked better while feeling more comfortable in your clothes.
How to Dry Wool?
What do you do with your Merino polo come laundry day? The good news is that you can easily wash your wools with the rest of your clothes. Set the machine to a normal wash cycle and use your normal detergent.
However, you should never tumble dry wool. Air drying is your best option. Set the shirt on a towel and flip from time to time to dry both sides, though you can also drape it over a chair or bannister.
Need to know how to iron a polo shirt? Wrinkle-resistant wool will make your life a lot easier. If there are wrinkles, often a quick steam does the trick. If you do need to iron out a deep crease, set your iron to the wool or medium setting and spray the garment with a bit of water first. Use the steaming function to make it easier to reshape. That said, your men's Merino wool polo shirt should be easy to keep clean and wrinkle-free!
Read More